Valeriane
Vukosavljevic
Apr 29, 1994 (27 Years old)
French
1m84 / 6-1
SF
Regular season averages
Pts

12.3

Reb

5.8

Ast

2.6

Stl

1.4

Blk

0.1
Valeriane Vukosavljevic is a basketball player born on April 29, 1994. Her height is six foot one (1m84 / 6-1). She is a small forward who most recently played for France (W) in Olympic games (W).
Valeriane Vukosavljevic stats
Last 5 games played
Basketball Career Averages
Regular, Playoffs and International Competitions
Basketball Photos
Valeriane Vukosavljevic through the years
Valeriane Vukosavljevic
Career Highlights
Basketball career
Valeriane Vukosavljevic's career
2020-2021 season
With Mont-De-Marsan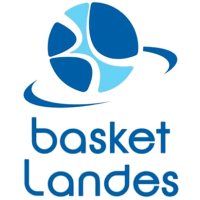 Valeriane Vukosavljevic averaged 12.3 points, 5.8 rebounds and 2.6 assists per game, playing 17 games with Basket Landes, during the 2020-2021 France - LFB (W) regular-season. She set her season-high with 28 points in 26 minutes against Landerneau on October 10, 2020. She grabbed a season-high 10 rebounds in 35 minutes against Saint-Amand on November 20, 2020. She dished a season-high 6 assists in 32 minutes against Charnay on November 25, 2020.
She scored in double figures 11 times in 17 games. She had 20 points or more 1 time. She recorded 1 double-double.
Boxscore glossary
Basketball stats abbreviations
MIN: Minutes played
2M-2A: Two-points field goal made, attempted
3M-3A: Three-points field goal made, attempted
FG%: Field goal percentage
1M-1A: Free throws made, attempted
1%: Free throw percentage
Or: Offensive rebounds
Dr: Defensive rebounds
Reb: Total rebounds
Ast: Assists
Stl: Steals
Blk: Blocks
Fo: Personal fouls
Pts: Points scored
Eff: Efficiency